Meritorious Service Medal — Military Decorations
---
Meritorious Service Medal Medal and Ribbon Design Images

The Meritorious Service Medal comes with a unique
service ribbon
, which is worn on the recipient's uniform in situations where the full medal is not worn. If you have earned this decoration, you can wear the service ribbon on your
ribbon rack
.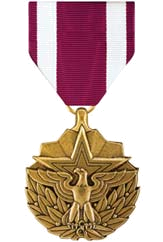 Design of the Meritorious Service Medal
The Meritorious Service Medal is easily identifiable by its unique shape. It is bronze, 1.5 inches in diameter overall, consists of six rays coming out of the upper three points of a five-pointed star with beveled edges and contains two smaller stars. In front of the lower part of the star is an eagle with wings spread he is standing on two upward curving branches of laurel tied with a ribbon between the feet of the eagle. The reverse of the medal has the encircled inscriptions "UNITED STATES OF AMERICA" and "MERITORIOUS SERVICE".
What is the Meritorious Service Medal Decoration?
The ribbon is 1 3/8 inches wide and consists of the following stripes: 1/8 inch Crimson 67112; 1/4 inch White 67101; center 5/8 inch Crimson; 1/4 inch White; and 1/8 inch Crimson.
The United States military sorts decorations into categories called Classes and Types. The Meritorious Service Medal medal is classified as a Personal Decoration of the type Meritorious Service Medal.
How Do You Earn the Meritorious Service Medal?
It was previously awarded as a decoration for achievement during peacetime, but effective 11 September 2001, this decoration may also be bestowed in lieu of the Bronze Star Medal for meritorious achievement in a designated combat theater. Actions rendered must be comparable to that required for the Legion of Merit while in a role of less responsibility.
Displaying the Meritorious Service Medal
The Order of Precedence of the Meritorious Service Medal is 23, and this precedence is used when placing the associated service ribbon on your uniform ribbon rack. You can see a full list of decorations in the order of precedence on the Decorations homepage.
Additional awards of the Meritorious Service Medal are denoted by bronze oak leaf clusters in the U.S. Army and U.S. Air Force, with one silver oak leaf cluster denoting five additional awards and gold 5/16 inch stars in the U.S. Navy, U.S. Marine Corps and U.S. Coast Guard. These devices are also authorized for wear on the suspension and service ribbon of the medal. In certain instances, the U.S. Coast Guard also authorizes an Operational Distinguishing Device for the medal. It is placed after the Defense Meritorious Service Medal and before the Air Medal.
Meritorious Service Medal Associated Branches
Army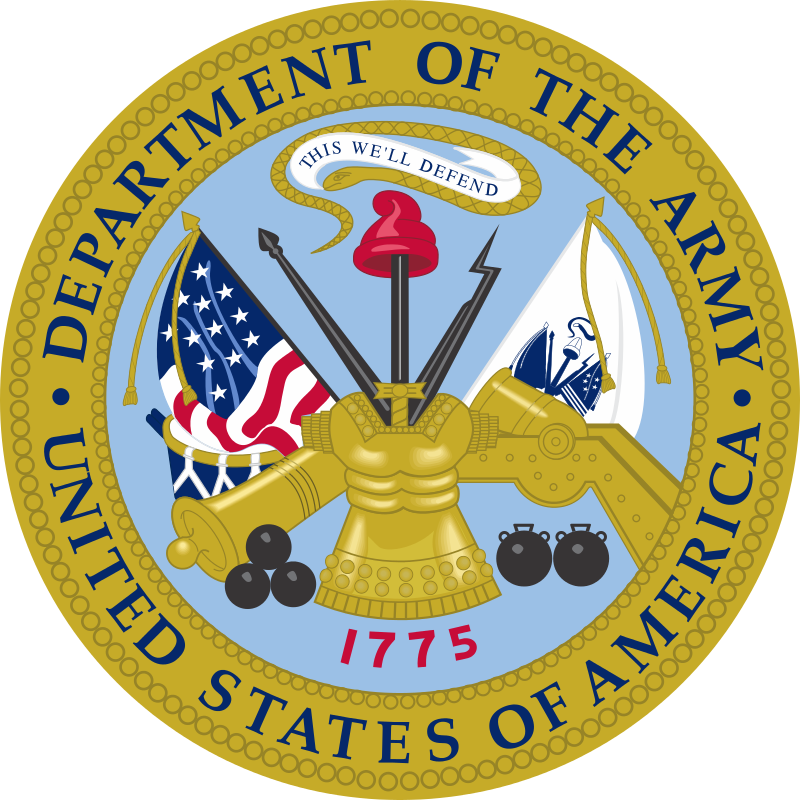 Navy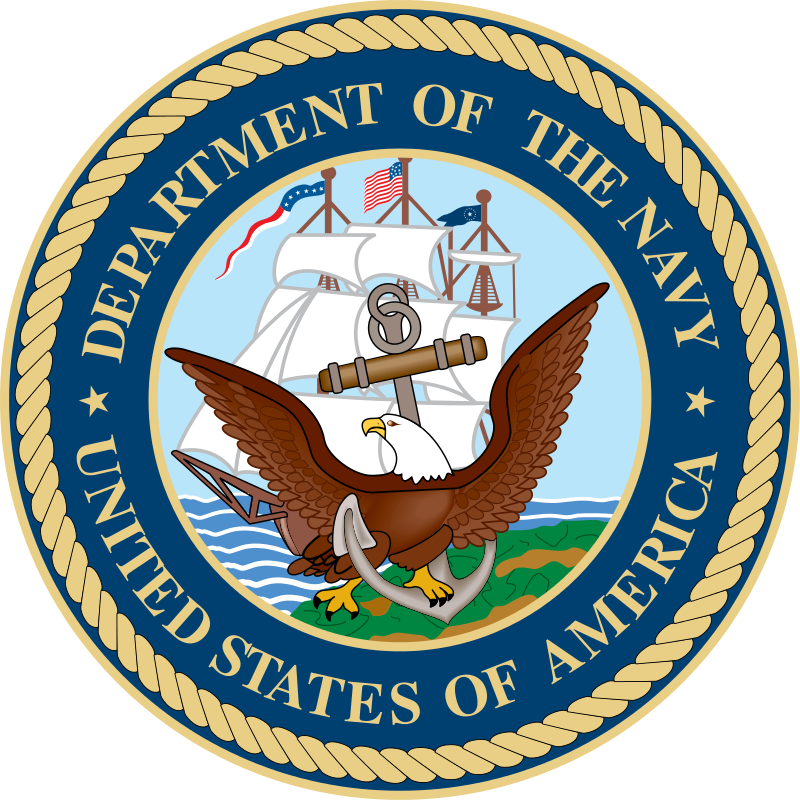 Marine Corps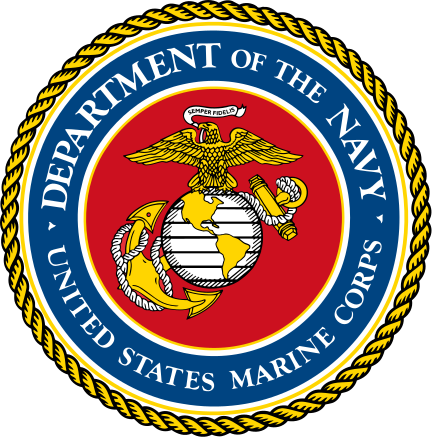 Air Force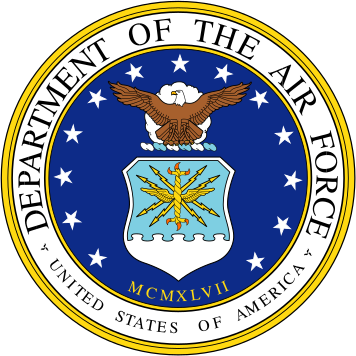 Coast Guard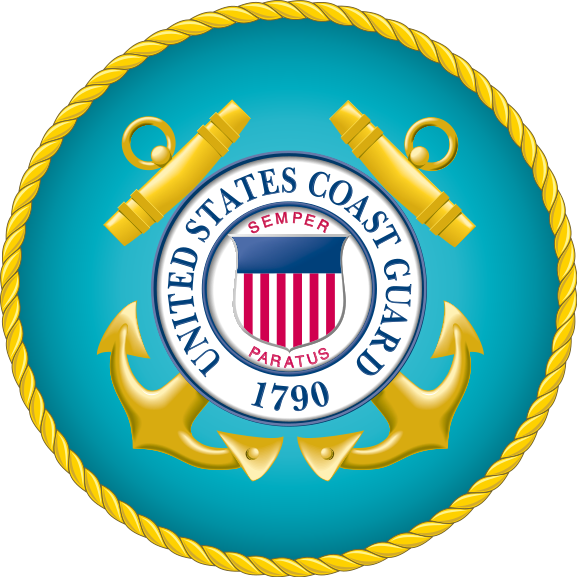 Meritorious Service Medal Associated Branches
Army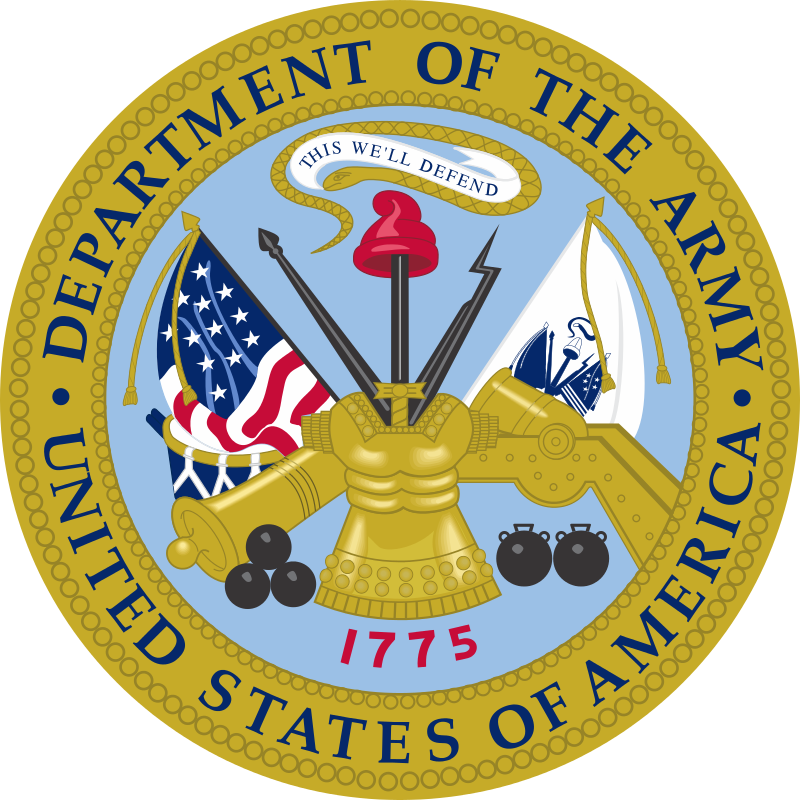 Navy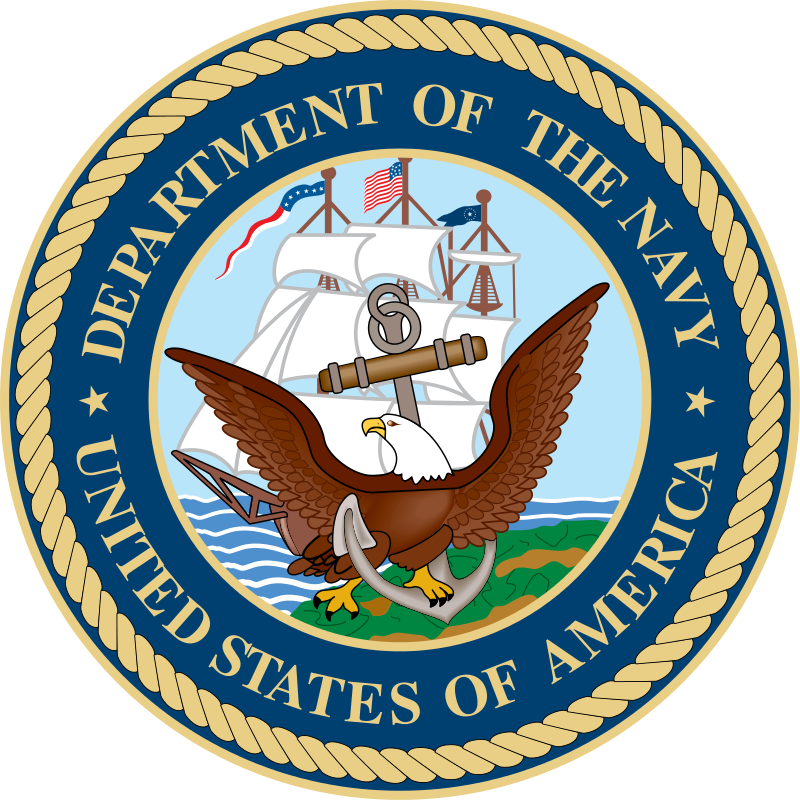 Marine Corps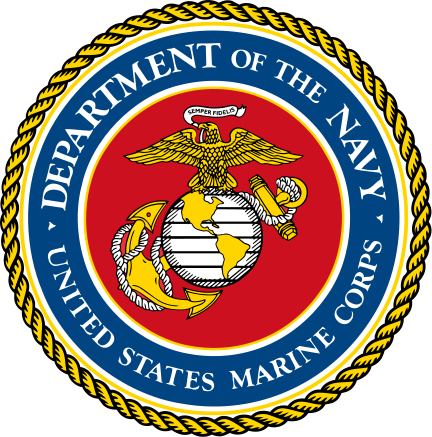 Air Force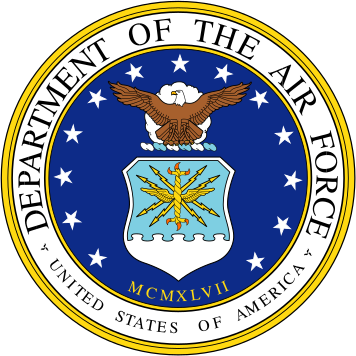 Coast Guard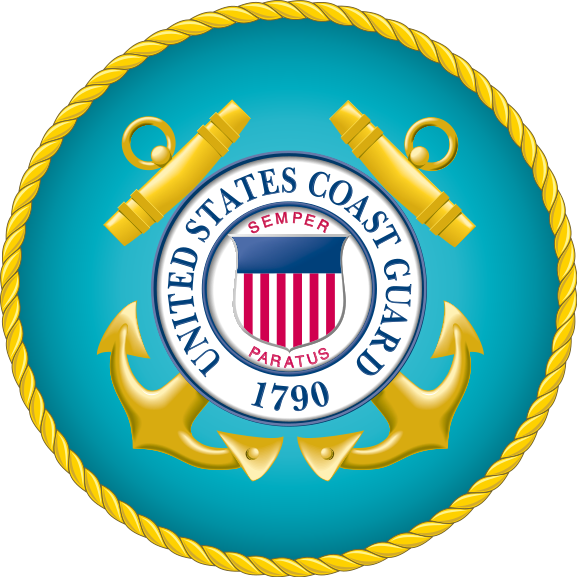 Meritorious Service Medal and the Stolen Valor Act
The Stolen Valor Act of 2013 is a federal law that makes it illegal for any person to falsely claim to be the recipient of certain military awards, "with the intention of obtaining money, property, or other tangible benefit by convincing another that he or she received the award".This decoration is covered by the Stolen Valor act. Fraudulently claiming to have received a Meritorious Service Medal can result in punishment including a fine, imprisonment for not more than one year, or both