No Rank

Navy Seaman Recruit

E-1 Junior Enlisted, U.S. Navy

(Next)

E-2 SA

Seaman Apprentice
Navy Ranks » Seaman Recruit Rank • SR Pay • SR Rank History • Promotion Information
E-1 Seaman Recruit - Junior Enlisted - U.S. Navy Ranks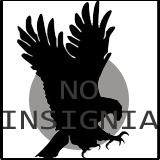 Seaman Recruit
Navy Military Ranks
---
Class
Junior Enlisted
Abbr.
SR
Title
Depending on rate: Seaman (last name) Fireman (last name) Constructionman (last name) Airman (last name)
Paygrade
E-1 (DoD Paygrade)
OR-1 (NATO Code)
Basic Pay
$1,833/mo
Seaman Recruit, previously known as Seaman Third Class, is the entry-level rank in the United States Navy. Seaman Recruits currently have no rank insignia, although before 1996 a single-bar insignia was used.
Sailors entering the navy in certain specialties including the hospital corps, engineering or hull departments, and the navy Seabees program are referred to by specific titles, such as Hospital Corpsman, Fireman Recruit, and Constructionman Recruit respectively. Once a sailor has received a rating by the Bureau of Navy Personnel, thir official title is changed to their full rank and rating, for example, Machinist's Mate Fireman Recruit instead of just Fireman Recruit.
Seaman Recruit is the 1st rank in the United States Navy . A seaman recruit is a Junior Enlisted at DoD paygrade E-1, with a starting monthly pay of $1,833.
How do you become a Seaman Recruit?
Click here to learn more about promotion to Seaman Recruit.
What is the proper way to address a Seaman Recruit?
The correct way to address a Seaman Recruit named Mr. Weber is "Depending on rate: Seaman Weber Fireman Weber Constructionman Weber Airman Weber", or written as SR Weber. In addition to their rank, all Navy junior enlisteds have a rating (job) such as Hospital Corpsman. This job is included in their full rank title. In formal situations, a Seaman Recruit should always be addressed by their full rank.
How much does a Seaman Recruit earn?
Basic pay for an entry-level Seaman Recruit with 2 or less years of experience is $1,833.30 per month.
A Seaman Recruit receives an automatic raise to their basic pay every one to two years. Basic pay is only a small percentage of a Seaman Recruit's final compensation package.
In addition to a monthly basic pay salary, a Navy Seaman Recruit may be eligible for multiple types of allowances and bonus pay including personal money allowance, retirement benefits, hazard pay, clothing allowance, and more.
For full details on the Navy's Seaman Recruit compensation and retirement plan, visit the 2023 Navy Seaman Recruit Pay Chart. A full table of the Navy's current paygrades are available at the Navy Pay Chart.
Equivalent Ranks to the Navy's E-1 Seaman Recruit
To learn more about the Navy's rank structure, see our complete list of Navy ranks.
The Government civilian-employee equivalent of a Seaman Recruit is paid under the General Schedule payscale. For more details, see this Navy rank to GS grade conversion table

.
To see a list of military medals and decorations that can be earned by servicemembers in the Navy and other branches of the military, see our list of military decorations and medals.
---