United States Coast Guard » Rank Structure & Insignia

Coast Guard Ranks • Coast Guard Pay • Enlisted Ranks • Enlisted Pay • Officer Ranks • Officer Pay • Coast Guard Medal List
---
United States Coast Guard Ranks (Ordered By Seniority)
United States Coast Guard Ranks In Order
This table of the United States Coast Guard ranks from lowest to highest shows the Coast Guard's rank structure from lowest to highest including rank insignia, abbreviation, and rank classification.
The United States Coast Guard has twenty four grades of enlisted seamen and officers, with most seamen enlisting at the entry-level rank of Seaman Recruit (SR, paygrade E-1). The highest rank achievable in the Coast Guard is Admiral.
Click any rank for detailed rank information including duties and responsibilities, promotion information, salary, and more.
History of the Coast Guard
The Coast Guard has changed names several times over its 200+ year history, but it is largely the same organization as it was in 1790 as the Revenue Marine. Uniforms, culture, and professions are very similar to the Navy, but the mission is different. While the Navy ensures freedom of navigation internationally, the Coast Guard does so for our nation's coasts through vessel inspections, law enforcement, drug and migrant interdiction, maintenance of navigation aids, environmental protection and research, ice operations, and search-and-rescue. Sailors of the Navy and Coast Guard have a high respect for each other, knowing that one can do what the other cannot.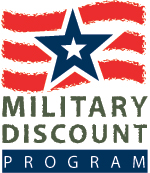 In addition to basic pay and allowances, active-duty seamen, veterans, and even their families are eligible for hundreds of discounts and additional benefits offered by organizations and private companies like JetBlue

, United Airlines

, Verizon

, and hundreds more.
Learn more about Military Discounts