Coast Guard Cross — Military Decorations
---
Coast Guard Cross Medal and Ribbon Design Images

The Coast Guard Cross comes with a unique
service ribbon
, which is worn on the recipient's uniform in situations where the full medal is not worn. If you have earned this decoration, you can wear the service ribbon on your
ribbon rack
.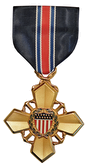 Design of the Coast Guard Cross
The Coast Guard Cross is a four armed cross urdeé, a cross of Old English origins that is meant to represent pointed nails formed together to depict a cross. It is made of red brass with a 24 karat gold plated matte finish. The pendant itself is 2 1/4" high and 1 3/4" wide. The cross is held on by a suspension ring depicting a rope with crossed oars. Anchors fill the space between the arms of the cross.

In the center of the cross is a shield similar to that found in the Great Seal of the United States and the official seal of the United States Coast Guard. The stripes of the shield are alternating red and white colored enamel, while the chief is enameled blue with white five-pointed stars. The shield is surrounded by a wreath of twenty-six green leaves.

The reverse is almost identical to the obverse, however the center does not have a shield. In turn, the center bears the inscription 'FOR' arched above and 'VALOR' arched below.
What is the Coast Guard Cross Decoration?
The cross is suspended from a 1 3/8 navy blue ribbon. In the center of the ribbon is a 5/32 scarlet stripe flanked by 1/16 ultramarine blue stripes bordered in white.
The United States military sorts decorations into categories called Classes and Types. The Coast Guard Cross medal is classified as a Personal Decoration of the type Service Cross Medal.
How Do You Earn the Coast Guard Cross?
May be awarded by the President to an individual who while serving with the Coast Guard distinguishes themselves by extraordinary heroism which does not justify the award of the Medal of Honor.

The action must have taken place when:




While engaged in an action against an enemy of the United States or while serving with friendly foreign
forces in an armed conflict against an opposing armed force in which the United
States is not a belligerent party.


To warrant this decoration, the act or the execution of duty must be performed in the presence of great danger. It renders the individual highly conspicuous above others of equal grade, rate, experience, or position of responsibility. Multiple minor acts of heroism do not justify the award.


Displaying the Coast Guard Cross
The Order of Precedence of the Coast Guard Cross is 5, and this precedence is used when placing the associated service ribbon on your uniform ribbon rack. You can see a full list of decorations in the order of precedence on the Decorations homepage.
The Coast Guard Cross is worn after the Medal of Honor and before all other awards, therefore being the second highest ribbon awardable to a member of the US Coast Guard.
Coast Guard Cross Associated Branches
Coast Guard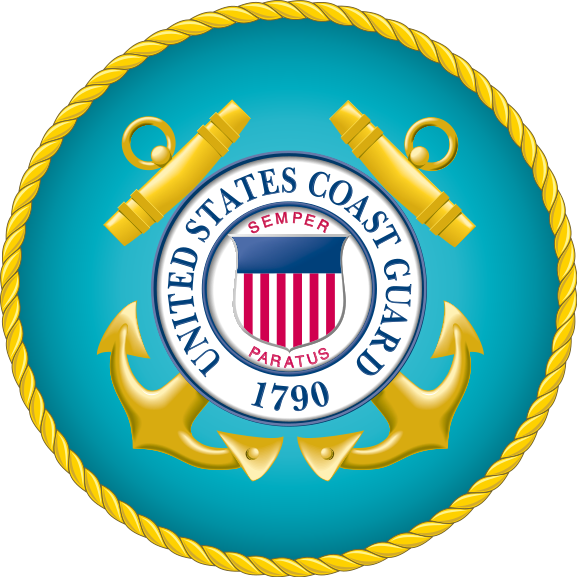 Coast Guard Cross Associated Branches
Coast Guard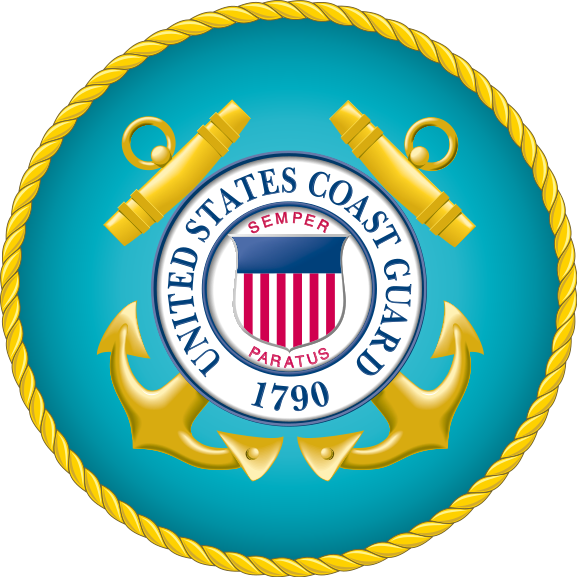 Coast Guard Cross and the Stolen Valor Act
The Stolen Valor Act of 2013 is a federal law that makes it illegal for any person to falsely claim to be the recipient of certain military awards, "with the intention of obtaining money, property, or other tangible benefit by convincing another that he or she received the award".This decoration is covered by the Stolen Valor act. Fraudulently claiming to have received a Coast Guard Cross can result in punishment including a fine, imprisonment for not more than one year, or both