Soldier's Medal — Military Decorations
---
Soldier's Medal Medal and Ribbon Design Images

The Soldier's Medal comes with a unique
service ribbon
, which is worn on the recipient's uniform in situations where the full medal is not worn. If you have earned this decoration, you can wear the service ribbon on your
ribbon rack
.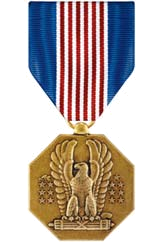 Design of the Soldier's Medal
The medal is made from bronze shaped as an octagon and contains an eagle displayed, standing on a fasces, between two groups of stars of six and seven, above the group of six a spray of leaves. On the back of the medal is a shield constructed of 13 pieces with the letters "US" engraved. It is supported by laurel and oak. Above is engraved the words "SOLDIER'S MEDAL" and across the face the words "FOR VALOR." There is space in the bottom of the medal for the name of the recipient to be engraved.
What is the Soldier's Medal Decoration?
The ribbon consists of the following stripes: ultramarine blue on each side and the center containing 13 White and Red stripes of equal width.
The United States military sorts decorations into categories called Classes and Types. The Soldier's Medal medal is classified as a Personal Decoration of the type Non-Combat Heroism Medal.
How Do You Earn the Soldier's Medal?
"The performance must have involved personal hazard or danger and the voluntary risk of life under conditions not involving conflict with an armed enemy. Awards will not be made solely on the basis of having saved a life." The Soldier's Medal is the highest honor a soldier can receive for an act of valor in a non-combat situation. It is considered to be equal to or greater than the level of heroism which would have justified an award of the Distinguished Flying Cross had such an act occurred in combat. Any enlisted American service member who is eligible for retirement pay will receive an increase of 10 percent in retirement pay, if the level of valor was equal to that which would earn the Distinguished Service Cross. A member of another military branch may be awarded the Soldier's Medal if they are serving alongside the US Army.
Displaying the Soldier's Medal
The Order of Precedence of the Soldier's Medal is 16, and this precedence is used when placing the associated service ribbon on your uniform ribbon rack. You can see a full list of decorations in the order of precedence on the Decorations homepage.
It is considered of higher precedence than the Bronze Star, however, it is after the Distinguished Flying Cross. Additional awards of the medal are denoted by oak leaf clusters worn on the suspension and service ribbon of the medal.
Soldier's Medal Associated Branches
Army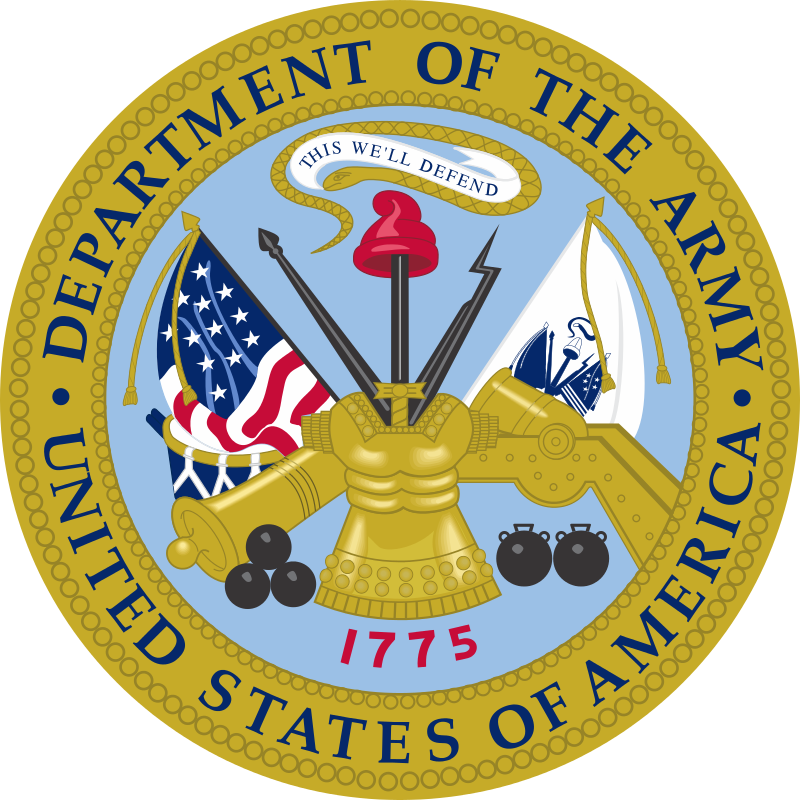 Soldier's Medal Associated Branches
Army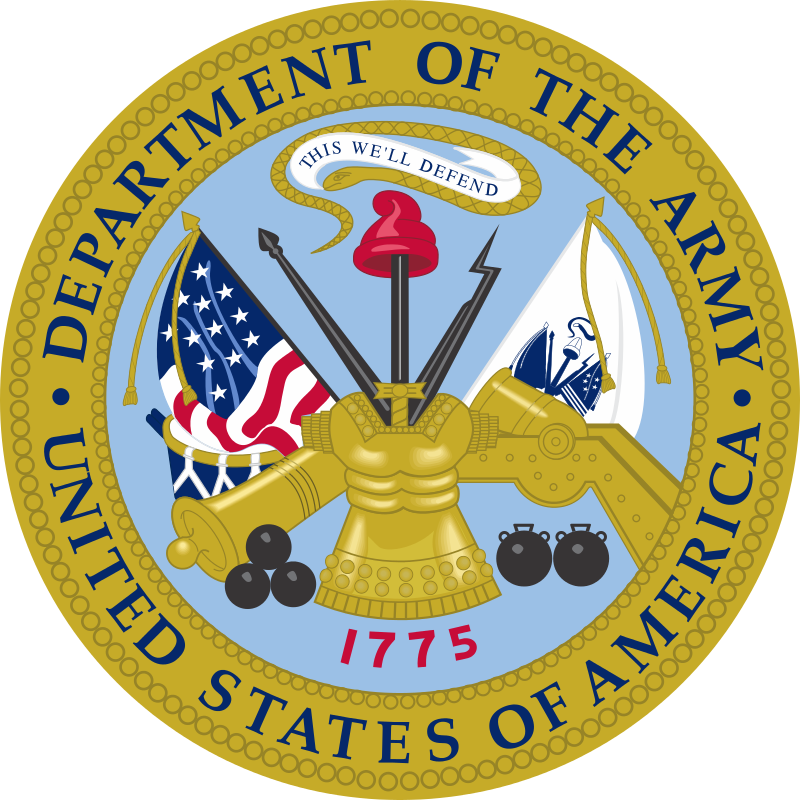 Soldier's Medal and the Stolen Valor Act
The Stolen Valor Act of 2013 is a federal law that makes it illegal for any person to falsely claim to be the recipient of certain military awards, "with the intention of obtaining money, property, or other tangible benefit by convincing another that he or she received the award".This decoration is covered by the Stolen Valor act. Fraudulently claiming to have received a Soldier's Medal can result in punishment including a fine, imprisonment for not more than one year, or both