Coast Guard Presidential Unit Citation — Military Decorations
---
Coast Guard Presidential Unit Citation Medal and Ribbon Design Images

The Coast Guard Presidential Unit Citation comes with a unique
service ribbon
, which is worn on the recipient's uniform in situations where the full medal is not worn. If you have earned this decoration, you can wear the service ribbon on your
ribbon rack
.
What is the Coast Guard Presidential Unit Citation Decoration?
The ribbon is unique and reminiscent of the Coast Guard colours. It replicates many of the logos of the US Coast Guard using orange white and blue. The background of the ribbon is a clean white and two symmetrical orange stripes and two inner thin blue stripes decorate the face.
The United States military sorts decorations into categories called Classes and Types. The Coast Guard Presidential Unit Citation medal is classified as a Unit Award of the type Presidential Unit Citation.
How Do You Earn the Coast Guard Presidential Unit Citation?
The Presidential Unit Citation, originally called the Distinguished Unit Citation, is awarded to units of the Uniformed services of the United States, and those of allied countries, for extraordinary heroism in action against an armed enemy on or after 7 December 1941, Pearl Harbor. The unit must display such gallantry, determination, and esprit de corps in accomplishing its mission under extremely difficult and hazardous conditions so as to set it apart from and above other units participating in the same campaign.
Displaying the Coast Guard Presidential Unit Citation
The Order of Precedence of the Coast Guard Presidential Unit Citation is 42, and this precedence is used when placing the associated service ribbon on your uniform ribbon rack. You can see a full list of decorations in the order of precedence on the Decorations homepage.
A Coast Guard version of the award was awarded to all U.S. Coast Guard and Coast Guard Auxiliary personnel responding to Hurricane Katrina by President George W. Bush for rescue and relief operations. All who received the award for responding to Hurricane Katrina are authorized to wear the Presidential Unit Citation ribbon with a special clasp in the form of the internationally recognized hurricane symbol.
Coast Guard Presidential Unit Citation Associated Branches
Coast Guard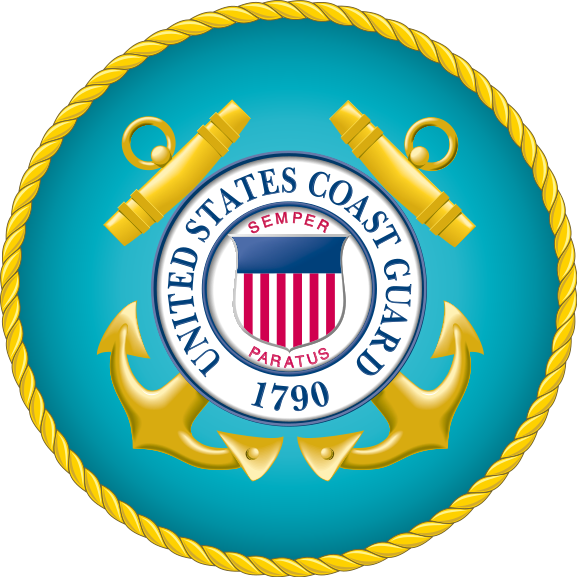 Coast Guard Presidential Unit Citation Associated Branches
Coast Guard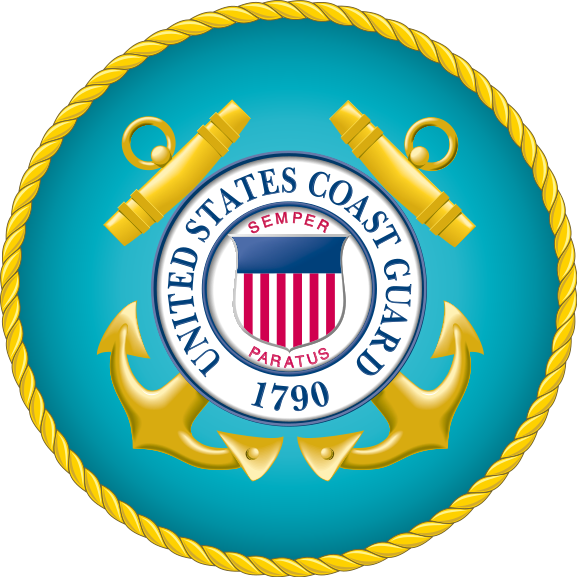 Coast Guard Presidential Unit Citation and the Stolen Valor Act
The Stolen Valor Act of 2013 is a federal law that makes it illegal for any person to falsely claim to be the recipient of certain military awards, "with the intention of obtaining money, property, or other tangible benefit by convincing another that he or she received the award".This decoration is covered by the Stolen Valor act. Fraudulently claiming to have received a Coast Guard Presidential Unit Citation can result in punishment including a fine, imprisonment for not more than one year, or both