Coast Guard Meritorious Team Commendation — Military Decorations
---
Coast Guard Meritorious Team Commendation Medal and Ribbon Design Images

The Coast Guard Meritorious Team Commendation comes with a unique
service ribbon
, which is worn on the recipient's uniform in situations where the full medal is not worn. If you have earned this decoration, you can wear the service ribbon on your
ribbon rack
.
What is the Coast Guard Meritorious Team Commendation Decoration?
The ribbon is primarily scarlet in color, with Old Glory Blue edges. In the center there are four white stripes flanking the scarlet background

For civilians there is a lapel pin that is awarded in lieu of a service ribbon. The lapel pin is in the shape of an isosceles triangle. The pin is nickel plated with red and blue enameled surfaces referencing the pattern of the service ribbon.
The United States military sorts decorations into categories called Classes and Types. The Coast Guard Meritorious Team Commendation medal is classified as a Unit Award of the type Meritorious Unit Commendation.
How Do You Earn the Coast Guard Meritorious Team Commendation?
The Meritorious Team Commendation is awarded for performance of exceptional actions that would normally warrant a Commandant's Letter of Commendation if recognizing an individual. Recognized groups must also display cohesion and teamwork noticeable to upper echelon commanders. It is awarded to groups or teams that are not identifiable by OPFAC as a United States Coast Guard unit. It may also be awarded to military personnel, Coast Guard Auxiliarists, and civilians.
Displaying the Coast Guard Meritorious Team Commendation
The Order of Precedence of the Coast Guard Meritorious Team Commendation is 54, and this precedence is used when placing the associated service ribbon on your uniform ribbon rack. You can see a full list of decorations in the order of precedence on the Decorations homepage.
All members of the unit may wear the decoration, whether or not they personally participated in the acts for which the unit was cited. Only those assigned to the unit at the time of the action cited may wear the decoration as a permanent award.

Additional awards of the Meritorious Team Commendation are denoted by award stars with the award authorized to all Team Coast Guard units. For those Coast Guard commands who are awarded the Meritorious Team Commendation under field operating conditions, the Operational Distinguishing Device is authorized.
Coast Guard Meritorious Team Commendation Associated Branches
Coast Guard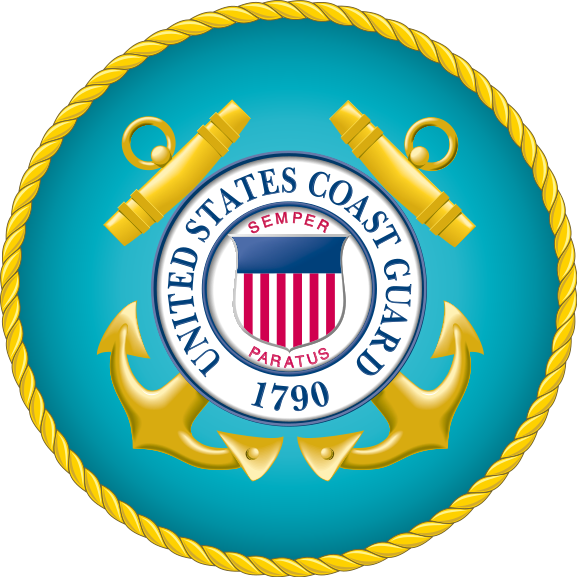 Coast Guard Meritorious Team Commendation Associated Branches
Coast Guard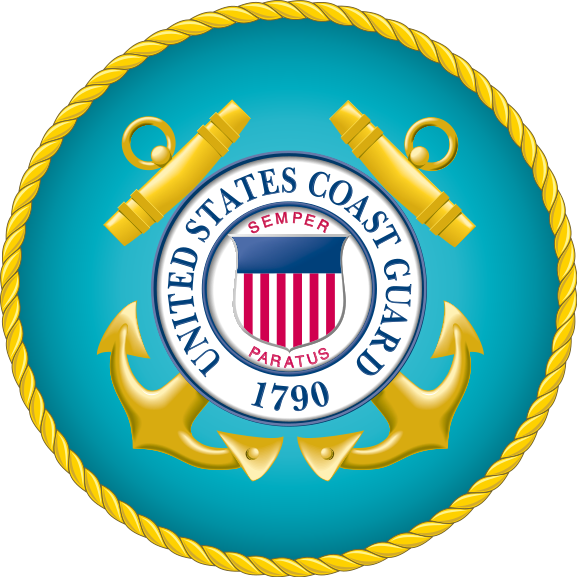 Coast Guard Meritorious Team Commendation and the Stolen Valor Act
The Stolen Valor Act of 2013 is a federal law that makes it illegal for any person to falsely claim to be the recipient of certain military awards, "with the intention of obtaining money, property, or other tangible benefit by convincing another that he or she received the award".This decoration is covered by the Stolen Valor act. Fraudulently claiming to have received a Coast Guard Meritorious Team Commendation can result in punishment including a fine, imprisonment for not more than one year, or both