Marksmanship Award Decoration Class Information
---
Marksmanship Award Decoration Class Description
Marksmanship Awards are a subset of ribbons designed and used to recognize marksman skills when members of the U.S. Armed Forces qualify on their specific weapons. Such ribbons are the Air Force and Coast Guard Marksman Ribbon.Decorations of this class can have a type of Marksmanship Award, Rifle Marksmanship Award and Pistol Marksmanship Award.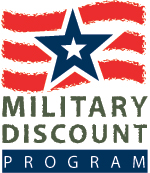 In addition to basic pay and allowances, active-duty members, veterans, and even their families are eligible for hundreds of discounts and additional benefits offered by organizations and private companies like JetBlue

, United Airlines

, Verizon

, and hundreds more.
Learn more about Military Discounts