Coast Guard Ensign Pay

O-2 Junior Officer, U.S. Coast Guard

No rank
Coast Guard Ranks » Ensign Rank • ENS Pay • ENS Rank History • Promotion Information
How much does an O-1 Ensign in the Coast Guard get paid?
A Ensign is a junior officer in the United States Coast Guard at DoD paygrade O-1. A Ensign receives a monthly basic pay salary starting at $3,477 per month, with raises up to $4,376 per month once they have served for over 3 years.
In addition to basic pay, Ensigns may receive additional pay allowances for housing and food, as well as special incentive pay for hostile fire and dangerous duties.
---
Including the most common pay allowances, the average total compensation for a Ensign may range from $63,284.04 to $74,062.44 per year as of 2023.

Coast Guard Ensign Basic Pay Table for 2023
Years Experience
Monthly Basic Pay
Yearly Basic Pay
Drill Pay
Hazard Pay
Starting Pay

$3,477.30

/ mo

$41,727.60

/ yr

$115.91

/ drill

$150.00

Over 2 years

$3,619.50

/ mo

$43,434.00

/ yr

$120.65

/ drill

$150.00

Over 3 years

$4,375.50

/ mo

$52,506.00

/ yr

$145.85

/ drill

$150.00
---
Additional Pay & Allowances for an O-1
In addition to Basic Pay, a Ensign may be eligible to receive several types of allowances and incentive pay.
Basic Allowance for Housing (BAH)
Basic Allowance for Housing is a monthly payment meant to subsidize a servicemember's housing while deployed. The amount of BAH received each month depends on the location in which they live.
The average Basic Housing Allowance for a Ensign with dependants is $1,768.81, or $1,516.08 with no dependants.
Basic Allowance for Subsistance (BAS)
All Coast Guard officers receive a monthly allowance for food and drink of $280.29.
Officers' BAS is lower than the enlisted BAS rate, as officers generally have access to subsidized meals in the Officers' Mess.
Hazard Pay / Hostile Fire Pay
A Ensign may receive hazard pay of $150.00 / mo while serving in an active combat zone or subject to hostile fire or other hazards.
---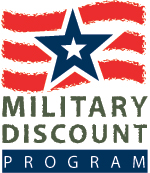 In addition to basic pay and allowances, active-duty seamen, veterans, and even their families are eligible for hundreds of discounts and additional benefits offered by organizations and private companies like JetBlue

, United Airlines

, Verizon

, and hundreds more.
Learn more about Military Discounts
Ensign Pay Calculator for 2023
As this page shows, the total compensation paid to a Coast Guard Ensign is significantly more than just basic pay. This simple pay calculator can estimate the total compensation for a Ensign by adding basic pay to housing allowance (BAH) and subsistance allowance (BAS), the two largest payments received by most seamen.

Coast Guard Ensign Salary Calculator
| | |
| --- | --- |
| O-1 Basic Pay with years service | $41,727.60 per year |
| Average BAH allowance (no dependants) | $18,192.96 per year |
| Average BAS allowance (officer) | $3,363.48 per year |
| Total Estimated Compensation | $63,284.04 per year |
The Government civilian employee equivalent of a Ensign is paid under the General Schedule paygrade. To learn more, see this Coast Guard ranks to civilian General Schedule grades conversion table

.
---
---