Commendation Medal Decoration Type Information
---
Commendation Medal Decoration Type Description
A commendation medal is much like it's cousins the Meritorious Service Medal and the Achievement medal. It is an award that is given for achivements in non-combat situations that warrant more than an achievement medal but not as high as a Meritorious Service Medal. Many times this class of award is given to Non Commissioned Officers.
Commendation Medal Associated Decorations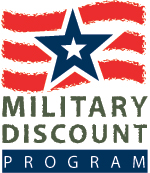 In addition to basic pay and allowances, active-duty members, veterans, and even their families are eligible for hundreds of discounts and additional benefits offered by organizations and private companies like JetBlue

, United Airlines

, Verizon

, and hundreds more.
Learn more about Military Discounts