United States Coast Guard » Officer Ranks and Pay

Coast Guard Ranks • Coast Guard Pay • Enlisted Ranks • Enlisted Pay • Officer Ranks • Officer Pay • Coast Guard Medal List
---
United States Coast Guard Officer Pay (Ordered By Seniority)
| | | | |
| --- | --- | --- | --- |
| O-1 | | Ensign Pay | Starting pay $3,477/mo - max $4,376/mo with over 10 years' experience |
| O-2 | | Lieutenant Junior Grade Pay | Starting pay $4,007/mo - max $5,544/mo with over 10 years' experience |
| O-3 | | Lieutenant Pay | Starting pay $4,637/mo - max $7,544/mo with over 14 years' experience |
| O-4 | | Lieutenant Commander Pay | Starting pay $5,274/mo - max $8,805/mo with over 18 years' experience |
| O-5 | | Commander Pay | Starting pay $6,112/mo - max $10,384/mo with over 22 years' experience |
| O-6 | | Captain Pay | Starting pay $7,332/mo - max $12,980/mo with over 30 years' experience |
| O-7 | | Rear Admiral Lower Half Pay | Starting pay $9,668/mo - max $14,446/mo with over 30 years' experience |
| O-8 | | Rear Admiral Pay | Starting pay $11,636/mo - max $16,774/mo with over 34 years' experience |
| O-9 | | Vice Admiral Pay | Starting pay $16,445/mo - max $16,975/mo with over 24 years' experience |
| O-10 | | Admiral Pay | Starting pay $16,975/mo - max $16,975/mo with over 22 years' experience |
United States Coast Guard Officer Pay
Officers in the U.S. Coast Guard receive a monthly salary called basic pay, determined by the officer's current DoD paygrade. Coast Guard officers range from paygrades O-1, Ensign, to O-10, Admiral. Coast Guard officers receive automatic pay raises every one to two years based depending on their paygrade, with lower-ranking Coast Guard officers reaching their basic pay ceiling much sooner then higher-ranking officers.
In addition to basic pay, Coast Guard officers are eligible for a wide variety of additional payments, bonuses, and allowances. These include hostile fire pay, food and housing allowance, personal money allowances, hazard pay, and more. Choose any Coast Guard rank from the table above to view a full basic pay chart and detailed information on supplimental allowances and payments.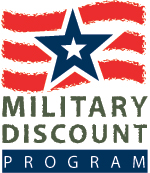 In addition to basic pay and allowances, active-duty seamen, veterans, and even their families are eligible for hundreds of discounts and additional benefits offered by organizations and private companies like JetBlue

, United Airlines

, Verizon

, and hundreds more.
Learn more about Military Discounts