Marines in World War Two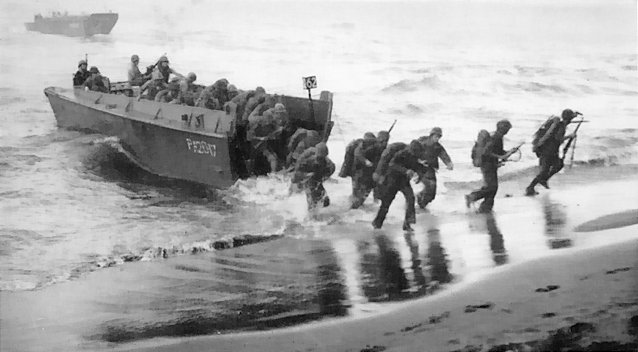 World War Two: The Marine's Legacy Is Born
During World War Two, the Marine Corps played a key role in nearly every battle in the Pacific War and expanded to a strength of over 475,000 Marines. Marines participated in fierce engagements with Japanese troops across the South Pacific and were essential to the Allies' "Island-Hopping" strategy of advancing the war into Japanese territory.
From 1942 to 1945 the Marines executed hundreds of successful amphibious landings from Okinawa to Iwo Jima, where a group of Marines raising the American Flag atop the island caused a media sensation and solidified the WWII legacy of the Marine Corps.
Article Citation (MLA format):
"Marines in World War Two." Military Ranks Online. 04 Feb 2012.
Military-Ranks.org. 28 Sep 2023. <https://www.military-ranks.org/info/marines-world-war-two>
---